Case Study
NZXT Enhances Customer Experiences With Viewabo
NZXT (www.nzxt.com) is a computer hardware manufacturer based in Los Angeles, California. Founded in 2004, the company aims to bring outstanding PC gaming equipment to discerning gamers. In 2017, NZXT launched its computer-building service BLD. With BLD, customers can answer a few questions about their gaming habits and preferences and get an optimized, pre-assembled machine delivered to their door.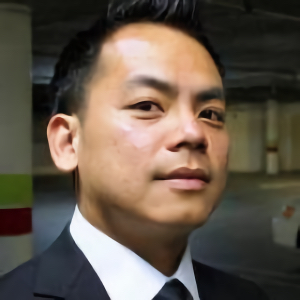 BLD by NZXT (www.letsbld.com) was delivering on its promise to provide customers with optimized pre-built gaming machines. However, BLD's success highlighted some shortcomings of traditional customer support methods. To create outstanding customer experiences across the board, the NZXT team needed to cut down on lengthy service calls, customer frustration, and unnecessary returns. Adding Viewabo to the customer support team's toolkit empowered agents to quickly and accurately solve customer issues while providing memorable customer interactions with a personal touch.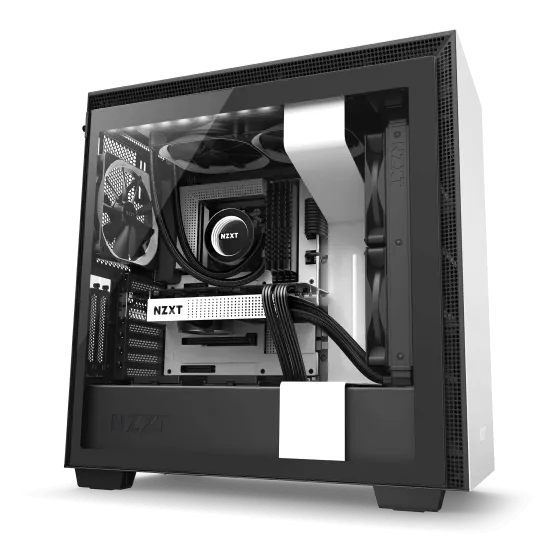 Turning Tricky Service Calls Into Positive Experiences
NZXT launched its computer-building service BLD in 2017. With BLD, gamers can get powerful, purpose-built PCs delivered to their door—no assembly required. The launch was met with excitement from gaming enthusiasts familiar with NZXT's reputation for quality and smart design. BLD customers expect their machines to work out of the box—after all, they're paying for speed and ease. But gaming PCs are complex, and issues like minor assembly mistakes and shipping damage can throw up speed bumps that require a call to customer support. The NZXT team understood how important it was to get these interactions right. NZXT's highly-trained support agents worked to turn service calls around and get customers back on track as quickly as possible. However, traditional support methods left room for improvement. Since some BLD customers had little experience working with PC internals, they sometimes had trouble clearly describing the problems they were experiencing and the parts involved. When communication challenges caused calls to run longer than expected, customers understandably felt frustrated. Occasionally, a fed-up customer would give up on the product entirely and request a return. When returned products were processed, they sometimes turned out to have minor issues that could have been solved in minutes—if only the agent could have seen what was going on. If NZXT's support team could find a fast, simple way to get all the information necessary to diagnose and solve problems, they could further improve the BLD experience.
Viewabo Bridges The Gap
Viewabo was developed to solve precisely the kind of challenges NZXT was facing. Viewabo lets customer support agents request access to a customer's rear-facing smartphone camera, so the agent can see what the customer sees. No app is required on the customer's end, and customer support agents can initiate video calls without leaving their help desk system. Viewabo founder George Cheng heard about NZXT's challenge and presented Viewabo as a potential solution. When George demoed Viewabo for NZXT leadership and the customer support team, agents immediately grasped how Viewabo would make their jobs easier and more productive. By providing the agent with all the visual information available to the customer, Viewabo would empower agents to solve issues faster. It would help bolster the overall customer experience by creating support interactions with a more personal feel. Following the demo, the team's first question about the product was how quickly they could start using it. They were eager to make the customer support experience better and help customers get the most from BLD.
Elevating The Customer Experience
Now when an NZXT agent encounters a tricky customer issue, they can use their help desk software to request access to the customer's rear-facing camera—and just like that, the agent is right there with the customer. "The most valuable thing about Viewabo is how quick it is to connect with a customer," says Lauren K., Director of Customer Service at NZXT. "Since the customer doesn't need to download an app, they're more willing to use it." The visual feedback lets agents hone in on issues and solutions quickly while ensuring that the customer feels good about their support experience from start to finish. "We could spend 30 minutes with a customer going over cables one by one to find the right one, but with Viewabo, it can be done in seconds," Lauren says. Viewabo gives the NZXT support team the ability to freeze the video stream, draw annotations on the customer's screen, and even change the video's orientation without needing to ask the customer for help. Not only do these features help agents get to the bottom of issues faster, but they also provide opportunities for effective customer education. Helping customers understand their machines and how to handle them boosts customer satisfaction and strengthens customer relationships. The team at NZXT has also discovered the value of the video library Viewabo creates. Agents can review videos of past customer interactions to see if anything was missed and identify ways to provide better service in the future. They can share videos with colleagues from other departments to communicate about issues like packaging problems and manufacturing defects. Viewabo is another tool the team can use to prevent problems before they start and continually strive for excellence. NZXT always believed in BLD's potential to make buying an optimized gaming machine fast and friction-free. Now they're taking the BLD experience to the next level with seamless support experiences that exceed customer expectations.